Welcome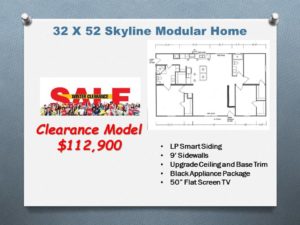 Why Buy from Harvest Homes?
Make your money go further
Modular and manufactured homes are built in factories, and benefit from the assembly line production process. By buying large quantities of lumber, sheet rock, carpet, paint, etc., they pay much less for each and can have large amounts delivered at one time. Labor is used efficiently, with skilled craftsman at each workstation.
Quality
Manufactured and modular homes are built in a controlled environment. They are engineered to provide trouble-free structural durability. Constant inspection throughout the construction process insures a quality finished product. Providing a safe and secure trip to your property is of key importance to us, our homes are built especially well, using high quality materials.
Put your mind at rest
When buying a home from Harvest Homes you won't have to worry about:
"I need more money"
Harvest Homes factory-built houses come at a guaranteed price, no cost overruns here.
Builder can't be found!
This is a common problem when building a traditional site built home – don't let it happen to you. No one wants an unfinished house slowly rotting away in the rain. When you buy from Harvest Homes, you eliminate a lot of the risk because installation is so much quicker.
Wet house anyone?
Maybe you like your salad pre-washed, but you don't want your house to come soaking wet! A site-built house that has been soaked by rain can cause your wood to warp or swell, these problems will be with you for the lifetime of ownership. A factory built home has the benefits of being built in a controlled environment under a factory roof with state of the art materials.
The un-inspected house
Unless you are a professional builder or housing inspector you don't really know what quality you're getting with a site-built house. Our homes are thoroughly checked out before they leave the factories. The quality control procedures provide 100% assurance that your home meets code compliance and workmanship. In-plant inspectors as well as independent inspection agencies inspect the home.
 Quick  Delivery A home consisting of two sections can be built in the factory within a few weeks. Once your home arrives at your location final completion takes a short time.  Site preparation work differs for each property, we will be able to help and guide your through the entire process.
Affordable home ownership
Repair bills can really add up. Homes from the companies we represent are built in a modern controlled environment using high quality materials. They are precision engineered for a lifetime of trouble-free structural durability. Our homes are easier and less costly to maintain.
Energy efficient
Maximize insulation and precision building techniques make our homes super energy efficient. This cost saving occurs every year you're in the house, it helps resale value too!
Your dream home
Our home manufacturers have many different design plans for you to choose from. With modular homes you can even design your own home.  Factory engineers will work with us to bring it to a reality.
Lenders want to lend money
The number of financial institutions wanting to write new loans is growing.  If you need help or guidance on what to do or how to get a mortgage we will work with you, giving guidance and help.
Good reasons
For most people a new home is the biggest investment of their life. Check out all the alternatives. Find out why manufactured and modular homes have become so popular. Contact Harvest Homes today and let us show you the best of the best.
web directory listing for free You can find other related resources in the Residential Directory
 Check Back Regularly To See The New Models First
IF YOU HAVE ANY THOUGHTS OF PURCHASING A NEW HOME, YOU OWE IT TO YOURSELF TO VISIT OUR SALES CENTER!!  WE WILL GIVE YOU A TOUR OF OUR BEAUTIFUL HOMES THAT ARE ALL ON SALE FOR A CONSIDERABLE SAVINGS!!

"PRICES SLASHED"
TAKE ADVANTAGE OF THESE INCREDIBLE SAVINGS!
We service cities in Iowa, Kansas, Missouri so I you live in Lincoln NE, Des Moines Iowa or Sioux City Iowa don't hesitate to consider us as your manufactured / modular housing source.